Dyno Dynamics
We use a Dyno Dynamics, which allows for steady state drivability tuning along with precise repeatable power figures for full power tuning. It also allows us to dyno not only cars, but motorcycles as well.
Pricing
$

80
Baseline Power
This service helps establish a baseline power number as a reference point for future modifications. We will make between 2 and 5 pulls until the engine levels out on power. Returning customers receive a 25% discount.
starting at $200
Tuning
We are skilled in tuning many different EFI systems as well as tuning carburetors. Tuning cost vary dependent on application and complexity.
starting at $200
$

125 / hr
Rental
The dyno is available for rental if you wish to do your own tuning or bring in your own tuner. Package deals are available for multiple cars and day rentals.
The following are systems that we support .
AEM 1&2
Autronic
Big Stuff 3
Dyno Jet
FAST
Factory GM via HP Tuners
Factory Dodge via HP Tuners
Factory Ford via Hp Tuners
Factory Ducati
Holley EFI
Motec
Alan Woodall's Corvette
This beautiful Corvette was built By Greening Auto Co and was a Great 8 pick at the Detroit Autorama in 2013. Dyno tuning was by Erin Carpenter with HP Tuners.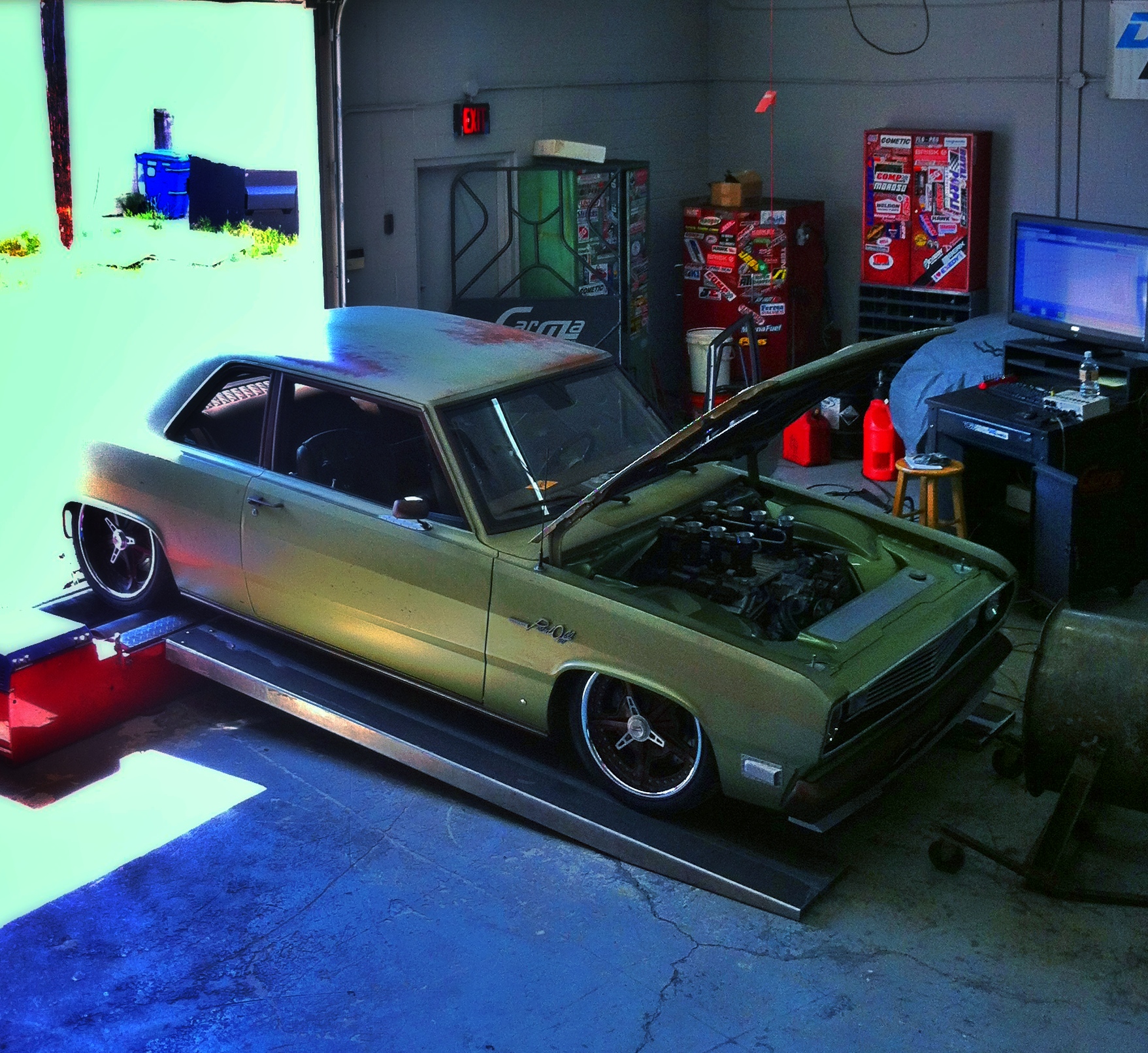 Don Montgomery's Pissed Off Valiant
This awesome 69 Valiant was built by Greening Auto Co for Don. The engine is a modern 6.4L Hemi with 8 Stack intake on top of an intake manifold designed an machined by Greening. Wiring harness was built by Erin Carpenter and was one of the first Hemis running a Holley Efi. Tuning was also handled by Erin.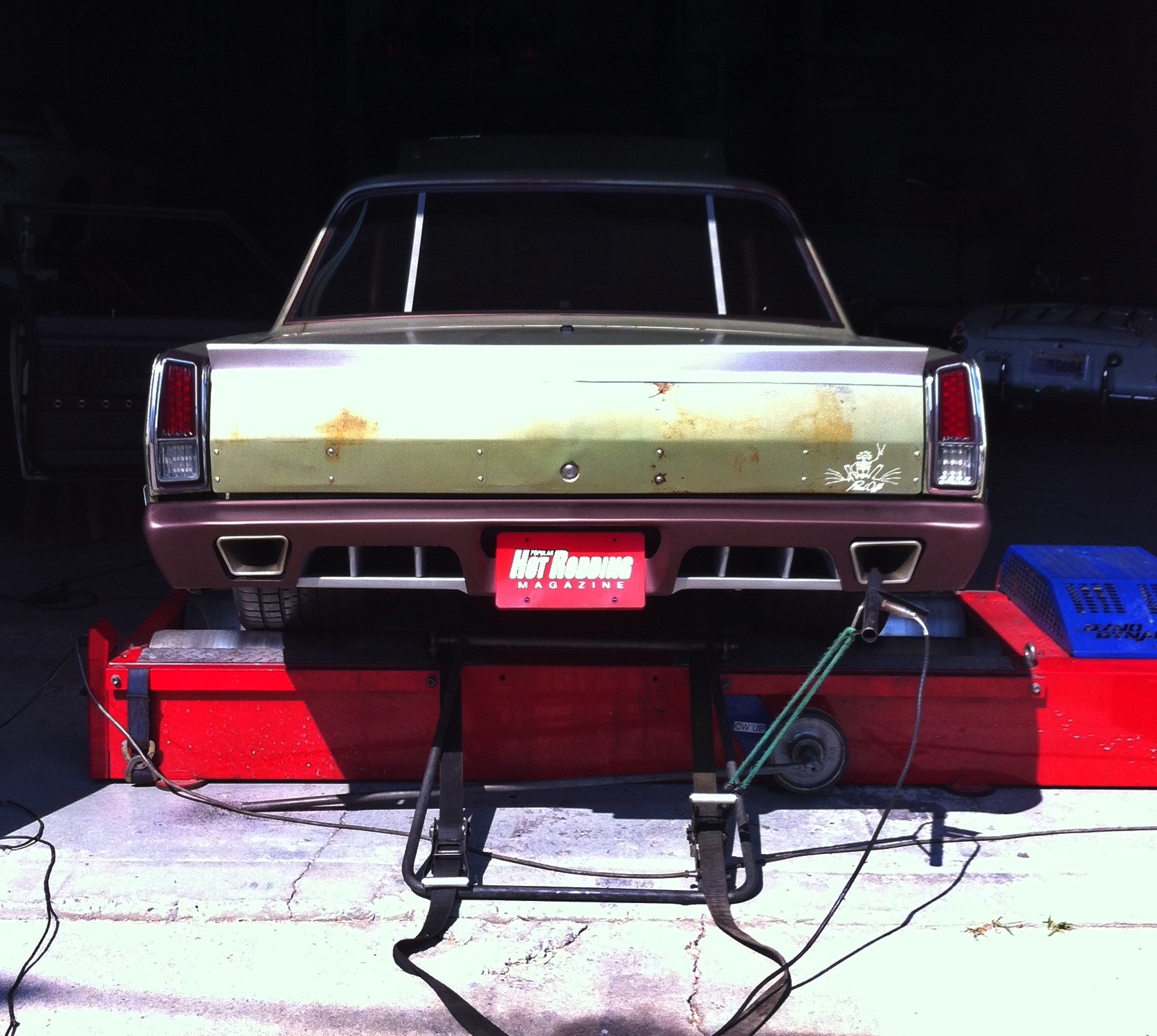 1969 LS3 Camaro
We tuned the LS3 in this 69 Camaro with HP Tuners and picked up 40whp.
Lotus Super 7
We love dynoing vintage race cars like this Lotus Super 7.
Aprilia Tuono V4R
Testing the exhaust on this Aprilia.
Retallack Rod Shop
We tuned the 427 LS7 in this amazing roadster for Retallack Rod Shop.
1098S Ducati
We only did a baseline on this 1098S, but we are capable of tuning Ducatis. Call us for details.
1939 Ford Roadster
We tuned this beautiful former AMBR winning 39 Ford. We have plenty of experience dynoing priceless vehicles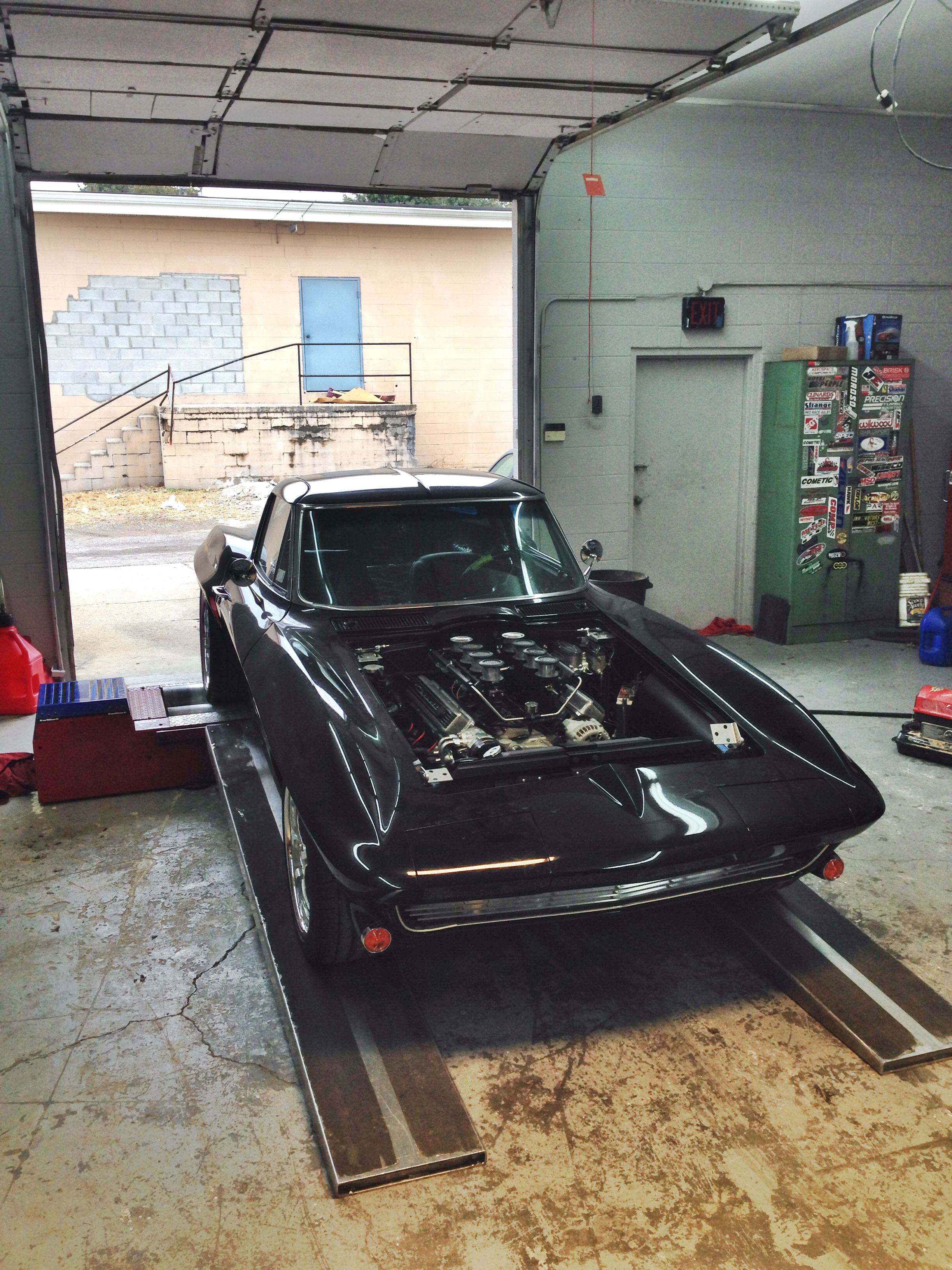 427 LS7 63 Corvette
We tuned LS7 in this 63 split window, which is running a Holley EFI.